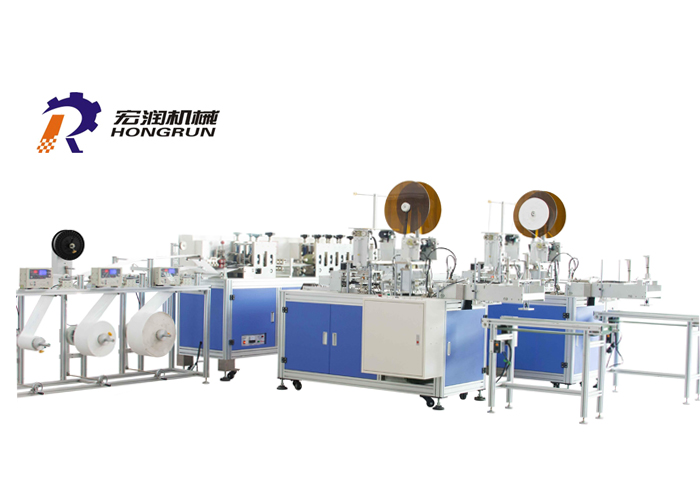 Our company specializes in the manufacture of plane mask machines. The principle of ultrasonic welding and automatic edge banding is used to complete the welding and punching process of mask edges. The machine combines the two processes of mask welding and punching. Welding is accompanied by a cutting device , The two heads of welding and cutting work at the same time, using plc control system, the operation is simple and convenient, can be used by a single person, only need workers to unload and take materials, can greatly save labor, automatic production, can be used 1-4 layers of pp spunbond nonwoven fabric activated carbon and filter materials, the entire machine from raw material feeding to nose line insertion, edge banding, and cutting finished products are all in one line. Automatic operation, according to different raw materials used, can achieve Different standards. The flat mask production equipment has stable performance, high output, low defect rate and easy operation. The mask body machine is equipped with ear strap spot welding machine, which can produce all kinds of masks.
Scope of application:
The production process of this equipment is suitable for flat masks with outer ears and under 4 layers (without edge banding). Mask size specification: 17.5CM * 9.5CM (adult)
Product parameters: reference size: 6500 * 3700 * 2000mm weight: total equipment power supply: AC220V, 50Hz air pressure: 0.5-0.8Mpa, primary filtration production efficiency: 90-110pcs / min product qualification rate: 99% (incoming and artificial Except for operation) Use environment: dust-free workshop is recommended.